脚注をスキップ

Sustainability Data Collaboration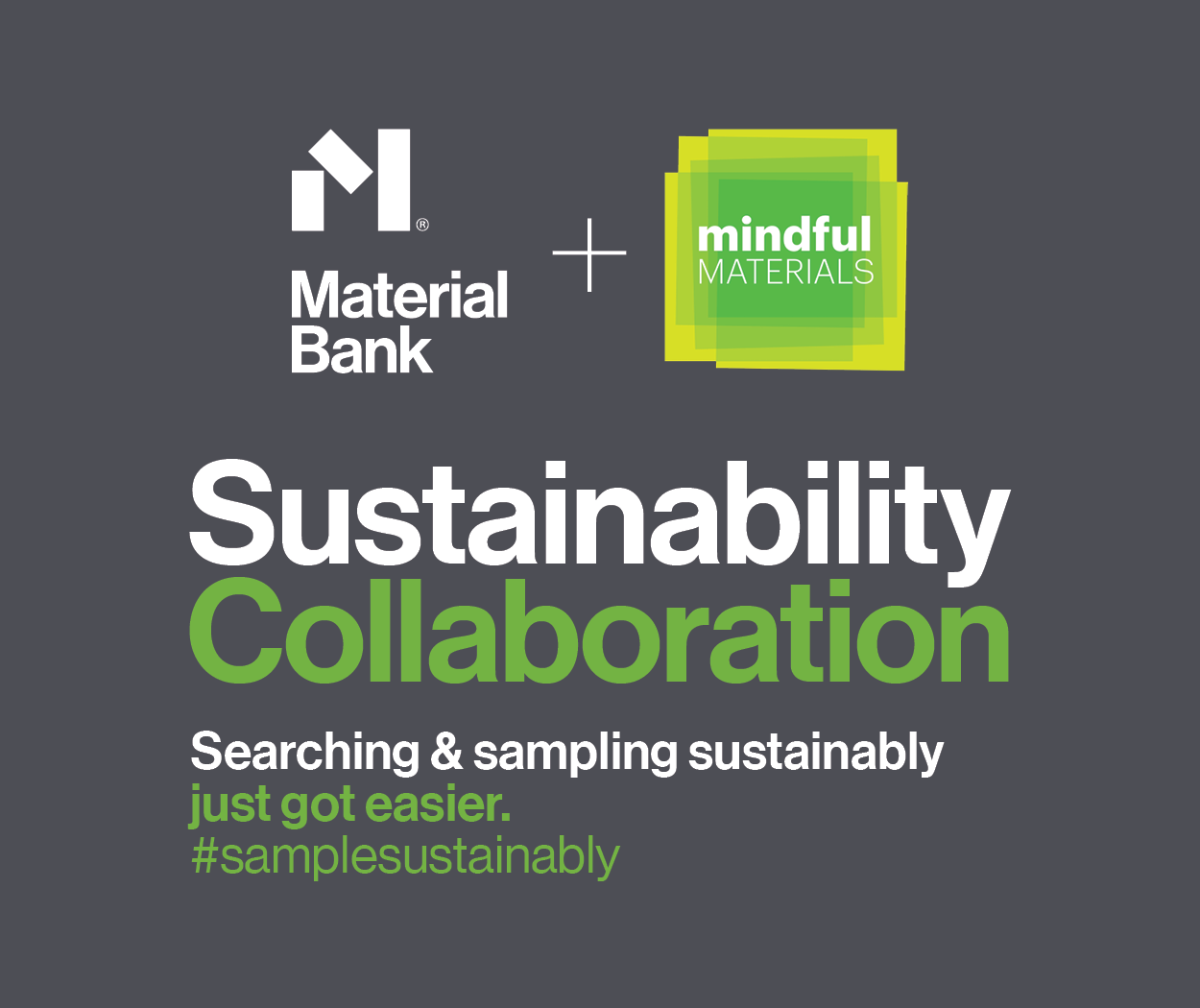 HKS is thrilled about the partnership of mindful Materials and Material Bank. It is an effective data driven partnership combining purpose and innovation. We use both tools extensively and the shared platforms will enable us to make better informed material selection decisions faster for our clients, our communities, and the earth.



An innovative new partnership that simplifies sampling healthy & sustainable materials.
Material Bank and mindful MATERIALS (mM) have joined to provide A&D with an integrated, sustainability driven searching and sampling experience. All brands that exist in both the mM library & Material Bank are now linked allowing industry professionals to more easily prioritize sustainability in the specification and sampling process.
In a recent survey, eight out of ten design professionals indicated that sustainability and material health data are important in their product selection. This collaboration enables building industry professionals to make more informed decisions when sampling.
What is mindful MATERIALS (mM)?
The mindful MATERIALS Library is a free platform that has become the leading building industry resource for aggregated health and sustainability product data. It is used by thousands of architecture and design professionals as a trusted source of product transparency and optimization information.
Interested in learning more about mindful MATERIALS:
help@mindfulmaterials.com
Find all mM brands on Material Bank